>>>>>>> CASTING CALL <<<<<<<
PEARL (Lead)
$$ PAID $$

-Female-identifying
-Must be age legal 18+ to play 13-17
-No specific ethnicity
Pearl is a girl navigating the transition back to in person school post-pandemic along with a transition into adulthood. She is feisty, determined, resilient- an urban survivor. She has a tough exterior but internally is sensitive, perceptive and kind. We see that through her interaction with a dog she rescues and names Rolo.

Requirements:
-Non Union, no experience necessary
-Must be 18+ to play younger
-Must be comfortable w/ dogs
-Must be fully available for shoot dates (Oct 1-15, 2022)
-Must be local to Central Valley with reliable transportation
Apply on BACKSTAGE
RSVP to our In Person Auditions on FACEBOOK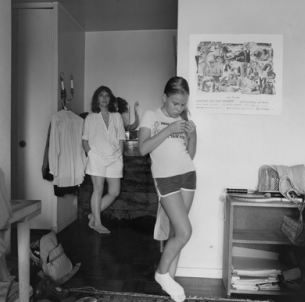 TO BE CONSIDERED

Please email your Name, Age, a Recent Photo and Conflicts you may have between Oct 1-15th to Phoebe:
phedarling@gmail.com
THE LAST ROLO

A black and white feature length film following a girl from Fresno as she searches for the owner of a lost dog. When faced with the opportunity to return the dog she discovers she desperately wants to keep it.





THE TEAM:
Led by recent graduates of the prestigious American Film Institute (Ranked #1 Film School in America by The Hollywood Reporter, 2022), this very special project is a film about Fresno, for Fresno.
Writer / Director: LOLA BLANCHE
(AFI - Directing, 2020)
www.lolablance.com
Lola Blanche's short film THE EGG AND THE THIEVING PIE was supported by the WIF Finishing Fund in 2018 and selected for competition in Edinburgh International Film Festival in 2019. Lola is a two-time recipient of the BAFTA LA Scholarship (2018-19) and has recently finished her MFA in Directing at The American Film Institute. Her recent short KISSY AND THE SHARK, was supported by the BAFTA GSA Commissioning Grant. Most recently she attended the Cine Qua Non screenwriting lab to develop her feature and has been listed by BAFTA as a 2021 Newcomer.
Director of Photography: JACK MCDONALD
(AFI - Cinematography, 2020)
www.jackmcdonald.me
Before pursing his MFA in Cinematography from AFI, Jack earned his BFA in Film & TV from NYU Tisch School of the Arts. After between schooling, Jack lent his grip & electric talents to the likes of The Safdie Brother's indie darling GOOD TIME, starring Robert Pattinson and Jennifer Jason-Leigh as well as Academy-award winner Chloe Zhao's THE RIDER, both of which premiered at the 2017 Cannes Film Festival.
Producer / Prod. Designer: PHOEBE DARLING
(BAFTA nominated film COUNTY LINES)
www.phoebedarling.com
Calling both London and Los Angeles home, Phoebe boasts an extensive resume across the film, commercial and music video landscapes including the critically acclaimed COUNTY LINES starring Conrad Khan (Black Mirror, Peaky Blinders). An experienced and respected Production Designer, her specialty lies in bringing fictional worlds to life, and she has thoroughly enjoyed canvassing the Fresno area to maximize the quiet beauty of the Central Valley through a cinematic lens.
Producer / Casting Associate: KYLA DYAN KENNEDY
(PCPA 2016)
www.kyladyan.com
Kyla is a filmmaker and graduate of PCPA's Professional Actor Training Program; since 2018 her experimental spoken-word film RED WATCH (shot around Downtown / Tower District) has been an official selection at over 60+ International film festivals. Recent on-screen credits include David Ives' VENUS IN FUR, OCTOBER ROSES: A Stephen King Adaptation and AFI Thesis film SOREDIA (Official Selections: LA Shorts Fest, Flickers Fest, Hollyshorts).