LIVE-TAPING OF DAVID IVES'
VENUS IN FUR
︎ - Click for More Info / Tickets
One of the most exciting aspects of live theatre is its inherent danger, especially in a show like this: two people, 90 minutes, no scene breaks, no interruptions. It was only natural we'd up the ante and decide to throw a camera into the mix.
Forget everything you think you know about livestream theatre. With ONE TAKE: A LIVE VIRTUAL THEATRE EXPERIENCE we're inviting our audience into the heart of the action.
When you tune in to watch the livestream of VENUS IN FUR you will get swept away in the inertia of the story, you will be a fly on the wall to the vulnerability of these character's wins and loses, and you'll see it all through a gorgeous cinematic lens.
CAST
Vanda Jordan...................Kyla Dyan
Thomas Novacheck.........Andrew Tippie
CREATIVE TEAM
Director...........................Jahna Frantziskonis
Cinematographer..........Chris Raddatz
Producer.........................Andrew Tippie
Sound Mixer....................Joseph Layao
Lighting Designer..........Mark Ferrando
Costumer..........................Sierra Barrett
Intimacy Coordinator....Felicia Armstrong
Photos...............................Al Connerly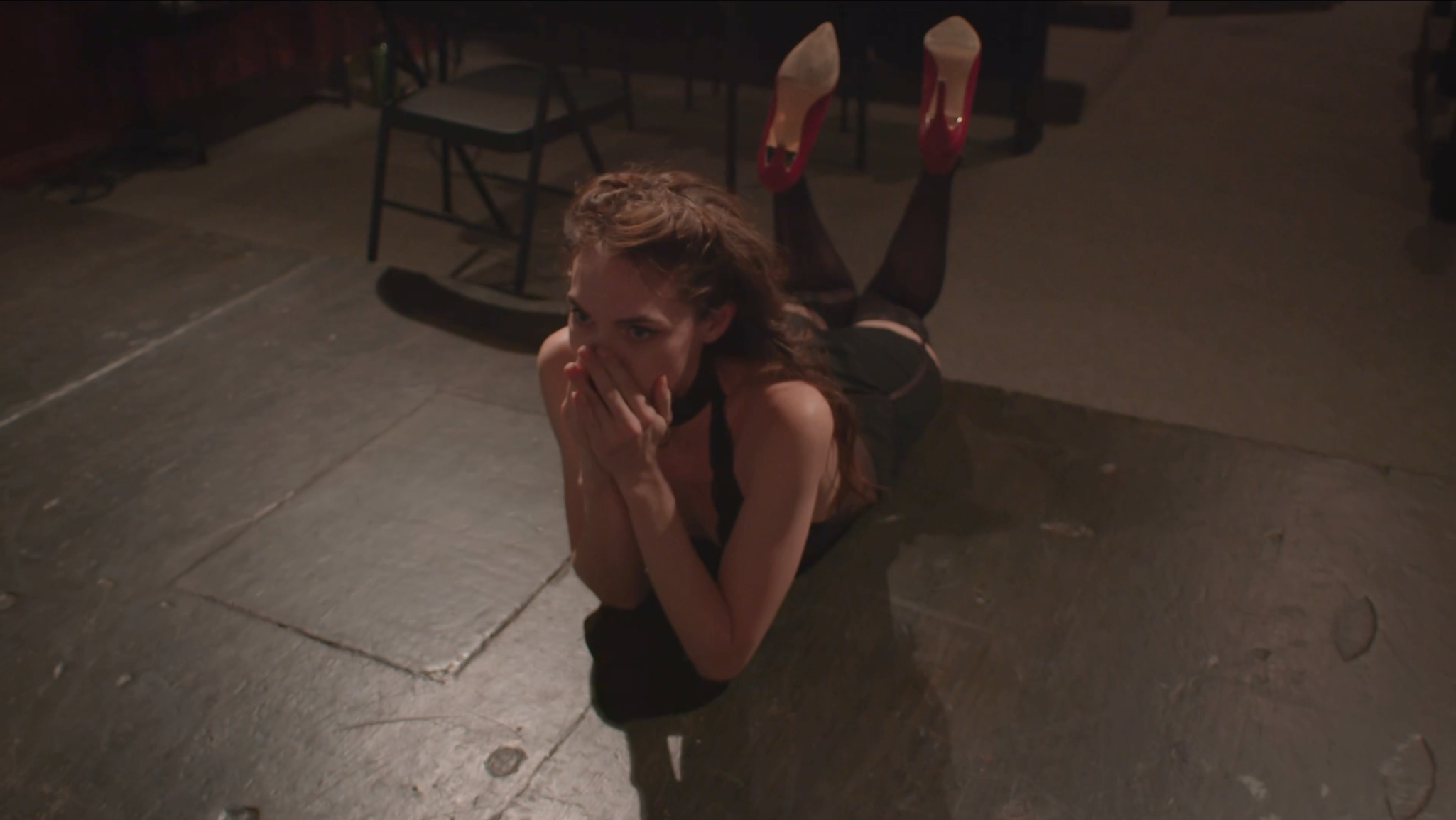 SOREDIA
Currently on Festival Circuit - 2022
ACCOLADES
SDFF - Best Student Film
LA Shorts Fest - Official Selection
Hollyshorts - Official Selection


Forgein exchange student Lucie struggles to assimilate into her only friend Mia's ecosystem in a film that explores how we nuture budding relationships.

DIRECTOR............JULIA PONCE DIAZ
WRITERS..............AMANDA LUCIDO + JULIA PONCE DIAZ
PRODUCER..........CELINE BAVA-HELMS
DP.........................Bryce holden
PROD. DESIGN.....Phoebe Darling
COSTUMES...........Olivia Glass
MAKE-UP.............Stephany castillo
NOTHING GOLD CAN STAY
︎ - Click to Watch on Vimeo
AFI Visual Essay shot on Kodak 5219 500T 35mm. "After unexpectedly losing my mom, I avoided her room for 10 years. It wasn't until I was stuck in my childhood home during the pandemic that I was forced to face it." -Bella Finn Parisot
DIRECTOR............Yvonne Zhang
WRITER................Bella finn parisot + yvonne zhang
PRODUCER..........S.F. Hartley
DP.........................BELLA FINN PARISOT
PROD. DESIGN.....MARINA PEREZ + MARIAN WOOD
COSTUMES...........Lily BLAKE Shepard
MAKE-UP..............SOPHIA KENTON
EDITOR.................COLTON WARREN
THE DEATH OF KAFKA
Currently on Festival Circuit - 2022
AWARDS:

AFA - Best Actress Winner - KYLA DYAN
AFA - Best Drama Film - THE DEATH OF KAFKA

Flawed exes Allison and Tim stumble into some kind of closure about their failed relationship once Allison realizes he is not, in fact, trying to break into her apartment.

DIRECTOR............KRISTEN Kiertzner
WRITER................Rebecca lEigh
PRODUCER..........Nikita Belomestnykh
DP.........................David Asambadze
GAFFER................Matt Nordstrom
PROD. DESIGN.....Anastasia Asambadze